Pete Hewlett - Lead Vocals, Guitar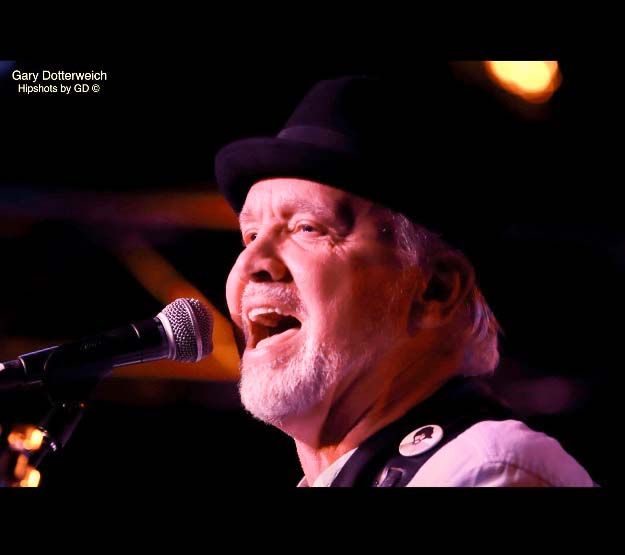 Pete Hewlett is a world-class singer who happens to make Pittsburgh his home.  He has toured and recorded with Billy Joel, Elton John, Carly Simon, Joe Jackson, Julian Lennon, Amy Grant, and Eric Carmen to name a few.
Pete got his first recording contract at the age of 16.  His band, "Peter's Pipers," won a local Battle of the Bands contest which sent them on to the National finals.  They came in 6th place and that got them a deal with Phillips Mercury Records.
In the early seventies, Pete joined "Sweet Lightning," a local Pittsburgh group and signed a contract with RCA Records.  The band recorded an LP and a few singles that had some regional success.  In the mid seventies, Pete moved to Cleveland where he recorded with Eric Carmen of The Raspberries, then joined the "Euclid Beach Band."
But the real turning point came a few years later when Hewlett's former "Sweet Lightning" band mate, Sid McGinnis (David Letterman's guitarist), recommended Pete to Carly Simon who was looking for a new back-up singer/guitarist.  Pete got the job, moved to New York, recorded "Come Upstairs" and headed out on tour with Simon.  It was during this time in New York that Hewlett hooked up with drummer Michael Shrieve (Santana) and formed "Novo Combo."  They were signed to Polygram and released two albums.  Music reviewer George Thatcher said, "The songs which stand out for me are the ones in which Pete Hewlett sings."  Novo Combo toured with The Who, Cheap Trick, Greg Lake and performed at the 1981 Montreux Jazz Festival.
Hewlett joined Billy Joel for the "Innocent Man" (1984) and "The Bridge" world tours.  And then came the tour that made international news: Billy Joel would bring a fully-staged rock production to the Soviet Union as part of the Reagan-Gorbachev 1987 Geneva summit.  Hewlett performed with Joel in Moscow and Leningrad and made history as part of the first live rock radio broadcast in Soviet history, which was also simulcast in the United states.  The live double-album, Kohuept (translation: 'In Concert'), chronicled the trip.
Back in the States, Hewlett recorded the "Starlight Express" Broadway soundtrack with Andrew Lloyd Weber, Joe Jackson's "Big World" recording and U.S. Concert Tour, Julian Lennon's "Secret Value of Day Dreaming" album, and Amy Grant's 1997 World Leader Summit performance.
Pete won an Emmy Award in 2007 as host/performer of WQED's (PBS affiliate station) "Live FromStudio A".
In July 2008, Pete reconnected with Billy Joel for the The Last Play at Shea Concerts performing with Tony Bennett, John Mayer, Roger Daltrey, Garth Brooks, Don Henley, John Mellencamp, Steven Tyler and Sir Paul McCartney.
Scott Anderson - Keyboard, Vocals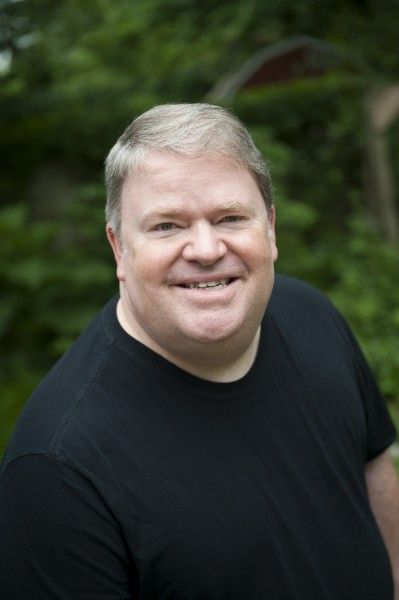 Scott Anderson is an Emmy Award-winning composer, music director, producer, and one of the Pittsburgh region's most sought-after keyboard players.
Scott received an Emmy award in 2006 for his work composing the score for the award-winning documentary "From Pittsburgh to Poland: Lessons from The Holocaust." In 2007 he won BOTH an Emmy and a Telly award for his work as music director and co-producer of "Live From Studio A: American Standards". Scott was also nominated for Emmy awards in 2003 and 2004 for his work as Music Director of WQED's "Live From Studio A" television show and again in 2010 for music contributed to the film "In Service", a joint production of Pittsburgh Filmmakers and Bricolage.  He was the organist for the Pittsburgh Penguins and a member of the Penguin's house band, The Blue Line Band, for three years.
Scott's musical diversity is what propelled him to preferred status as a keyboard player for the region's top performers, including Joe Negri, Maureen Budway, HB Bennett, Eric DeFade, Lisa Bleil, Pete Hewlett, Chizmo Charles, Billy Price, Kenny Blake, Benny Benack and on and on. He can go from Jazz to Big Band to straight-ahead Rock & Roll without missing a beat.
His own current projects include playing keyboards, singing and writing songs for the Hewlett-Anderson band. He is also the Keyboardist for Cityscape.
And here's an interesting bit of pop culture trivia: Scott was the Keyboardist & Musical Director of The Vogues from 1989-1995!
He's played with a number of National artists including The Temptations, The Drifters, Bo Diddley, Jackie Evancho, Kristen Chenoweth, The Coasters, Ronnie Specter, Lou Christie, Leslie Gore, The Shirelles, Little Anthony, Sam Moore (Sam & Dave), Peter Noone, Barbara Lewis, Frankie Ford, Len Barry, Bryan Hyland, Tommy Roe, The Crystals & Jay and the Americans.
As far as regional bands – Scott has played or recorded with Modern Times, The Late Edition, The Sleaze, Up Front, Grapevine, Vibro Kings, Ice Cream Headache, The Balcony Big Band, Jazz for Juniors & The Benny Benack Band.
Scott is a graduate of the Duquesne University School of Music.  While he was at Duquesne, He played with some top National Jazz artists including Claudio Roditi, Jerry Niewood and Marvin Stamm.